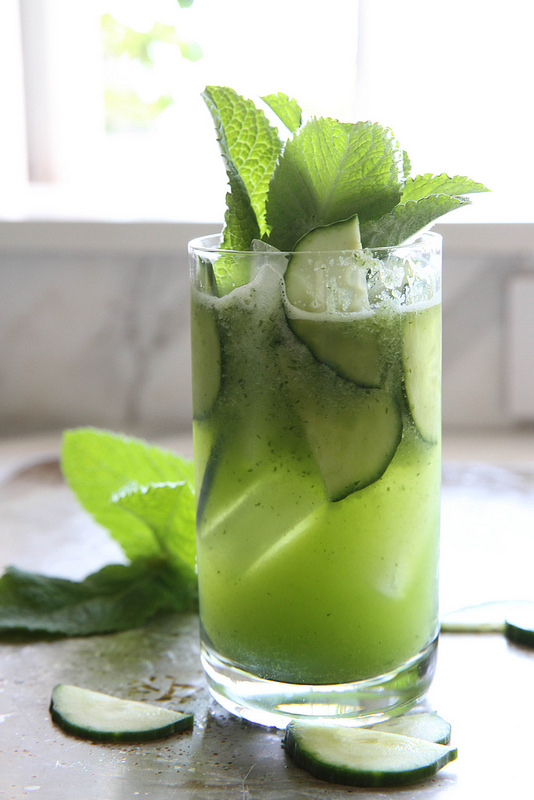 Cucumber Mint Gin Coolers
Ingredients to batch a serving of 3 cocktails:
6 ounces gin

1 cup cucumber cut into chunks, plus a few thinly sliced for garnish
12 mint leaves plus more for garnish
2 tablespoons sugar (or beet sugar)
¼ cup fresh lemon juice
Chilled Club soda to cap
Ice
Instructions:
In the jar of a blender, combine the cucumber chunks, the mint leaves, sugar and lemon juice. Puree until you have a smooth mixture.
Fill two glasses with ice. Add 2 ounces of gin to each glass and the thinly sliced cucumbers. Fill the glasses to 2/3rds full with the cucumber mixture. Top with club soda and stir well.
Garnish with fresh mint.